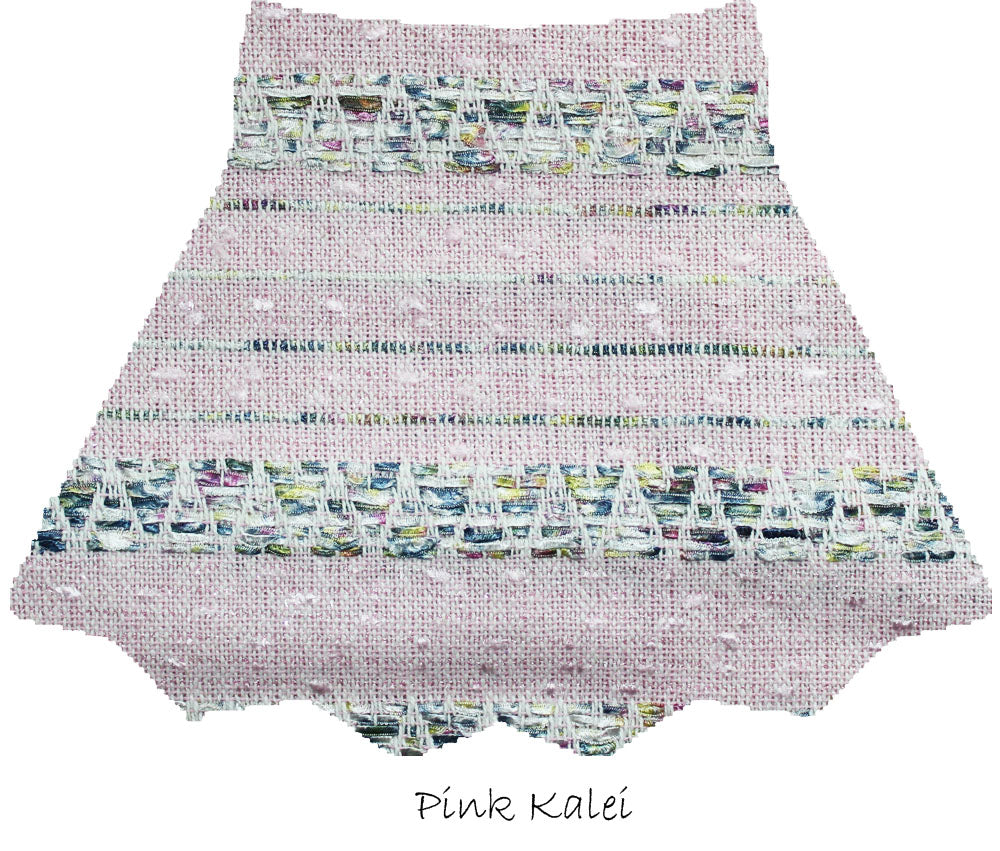 Delicate and understated, this charming powdery soft pink fabric is adorned with sound wave patterns that unit with pops of multicolored ribbons.This fabric was sourced from one of the oldest mills in the world. Linton Tweeds is located in the northern part of the UK and has over 100 years of history. This is a much thicker fabric and is an excellent choice for those bitter cold wintry months.

We try to best reflect the true color of the fabrics in our photographs. We do recommend that you request a swatch if you are not convinced by the description.
Please note each sample is approximately 4 inch square in size.